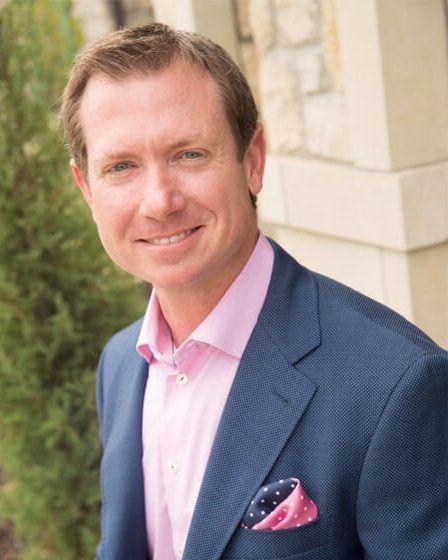 Introducing Dr. Kendall Carll: Your Trusted Spine Surgeon at Pegasus Pain Institute
The Pegasus Pain Institute is thrilled to announce the newest addition to our esteemed team of healthcare professionals, Dr. Kendall Carll. A board-certified and fellowship-trained orthopedic surgeon, Dr. Carll brings a wealth of expertise in spine care to North Texas, where he is dedicated to helping patients find relief from chronic back pain and regain their quality of life.
A Remarkable Journey of Excellence
Dr. Kendall Carll's journey to becoming a leading spine surgeon is marked by a commitment to excellence and a deep passion for improving patients' lives. After graduating first in his class from The Citadel, The Military College of South Carolina, he pursued his medical degree at The University of Florida, graduating cum laude in 2003. His exceptional performance during medical school earned him induction into the prestigious Alpha Omega Alpha National Honor Society.
Dr. Carll's pursuit of medical excellence continued as he completed his internship in general surgery and residency in orthopedic surgery at the University of Florida. His dedication to learning and staying at the forefront of medical advancements led him to Texas, where he further honed his skills through the Dallas Spine Fellowship Program.
In his commitment to providing the best care possible, Dr. Carll continues to expand his knowledge base through numerous hours of continuing education courses each year. This dedication ensures that he remains current with the latest developments in the field of spine surgery, allowing him to offer state-of-the-art treatments to his patients.
A Patient-Centric Approach to Spine Care
At the heart of Dr. Carll's practice is a deep commitment to patient care. His primary goal is to restore function and improve the quality of life for every individual he treats. Dr. Carll believes in a holistic approach to spine health, and he works closely with physical therapists, chiropractors, and pain management specialists whenever possible to explore conservative treatment options before considering surgery.
When surgery is necessary, you can trust that Dr. Carll is highly skilled in the latest surgical techniques. His expertise includes minimally invasive and motion preservation surgery techniques, which aim to minimize tissue damage and promote faster recovery. Dr. Carll is also well-versed in performing anterior and posterior fusion surgeries as well as decompression surgeries when needed, ensuring that each patient receives the most appropriate and effective treatment for their unique condition.
Experience Relief and Quality of Life
If you're suffering from chronic back pain and seeking a compassionate, highly trained spine surgeon, Dr. Kendall Carll is here to help. With a focus on patient well-being and the latest advancements in spine care, he and his support staff at the Pegasus Pain Institute are committed to guiding you toward a pain-free, healthier, and more fulfilling life.
We welcome Dr. Carll to our team and invite you to schedule a consultation to explore your treatment options. Together, we can help you take back your life and rediscover the joy of living without the burden of chronic back pain.