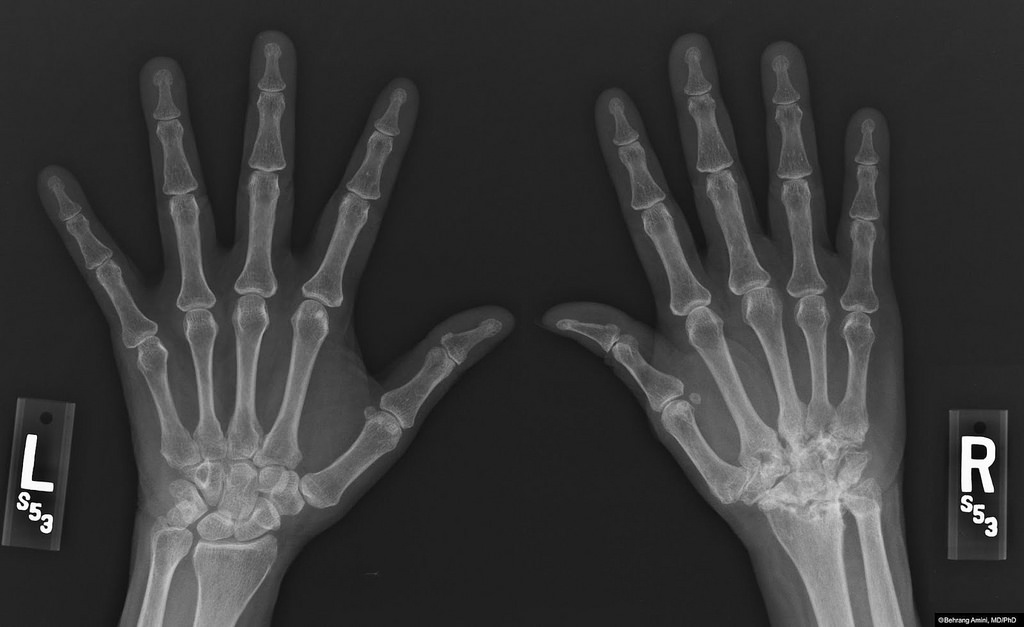 Prolotherapy: A Regenerative Injection Therapy
Prolotherapy, otherwise known as Proliferation Therapy, is a treatment procedure involving the injection of a dextrose solution and a local anesthetic. The solution is aimed to "proliferate" or "stimulate" the body to trigger cell growth and to stabilize tissue in order to strengthen weak cartilage, ligaments, tendons, and bones. The local anesthetic, on the other hand, works as a pain reliever by slowing the nerve transmission of pain nerve fibers in the body.
Arthritis and the Benefits of Prolotherapy
Arthritis is one of the reasons why the joints may be sore. It occurs when:
• the cartilage or cushioning surface of the bone ends wears away (osteoarthritis);
• the immune system causes uncontrolled inflammation, mistakenly attacking the joints (inflammatory arthritis);
• uric acid builds up in the joints (gouty arthritis)
• infection enters the joint
In arthritis, the cartilages, ligaments, and bones may degenerate causing joint instability, malfunction, and pain. When any of these parts are damaged, certain mechanical, structural, and physiologic changes happen, and joint stability and flexibility becomes compromised.
There are different treatment modalities available to treat symptoms of arthritis, but none of them offers to prevent cartilage breakdown or restore joint stability. Prolotherapy is a procedure that addresses joint instability, pain, and malfunction. In general, prolotherapy:
• causes intentional mild inflammation to stimulate new cell growth
• promotes healing in the damaged tissues
• facilitates ligament repair
• helps dull the pain of arthritis
• encourages cartilage regeneration
• repairs, and strengthens damaged joints
• promotes joint stabilization and regeneration
Prolotherapy is unique. And because it is known as a low-risk injection therapy that utilizes the body's reparative mechanisms, many health professionals and patients prefer this treatment option.
What are the Risks and Complications of Prolotherapy?
Although rare, possible risks and complications of Prolotherapy include:
• infection at the injection site
• allergic reaction to the anesthetic/solution
• mild to moderate pain at the solution administration site
• swelling or bleeding at the injection site
• temporary or permanent nerve injury/paralysis
• injury to the nerves or muscles near the injection site
Quick Facts about Prolotherapy
• Prolotherapy is also called: Regenerative injection therapy, Proliferation injection therapy or Non-surgical ligament reconstruction procedure
• It is most often used in some cases of arthritis which don't respond to non-surgical or natural treatments
• Prolotherapy has some risks, but it is unlikely to cause life-threatening adverse effects
• Most cases require approximately 3-6 prolotherapy sessions, administered every after 2-3 weeks
Just like any treatment procedure, the success rate of Prolotherapy varies for every individual. To see if you are a good candidate for Prolotherapy, please contact us to schedule an appointment.
References:
Goswami, Amitabh. "Prolotherapy." Journal of Pain & Palliative Care Pharmacotherapy. (2012): Web.<https://www.ucdmc.ucdavis.edu/pain/Pain%20Resources/prolotherapy_Goswami.pdf>.
"Prolotherapy Benefits, Uses, Facts & Recommendations – Dr. Axe." Dr. Axe | Health and Fitness News, Recipes, Natural Remedies. Web. <http://draxe.com/prolotherapy/>.
"Prolotherapy (Ligament Sclerosant Injections)." The Royal Orthopaedic Hospital. NHS Foundation Trust, Web. <http://www.roh.nhs.uk/patient-information/injections/135-prolotherapy/file>.
Reeves, Dean, MD. "Prolotherapy: Basic Science, Clinical Studies, and Technique." Prolotherapy and PRP – Hemwall Center Treating the LA and SF Bay Area. Web. <http://www.prolotherapy.com/Reeves_Prolotherapy%20Basic%20Science%20chapter.pdf>.
"The Benefits of Prolotherapy Injections for Knee Osteoarthritis." Arthritis-health: Trusted Information for Arthritis Relief. Web. <http://www.arthritis-health.com/blog/benefits-prolotherapy-injections-knee-osteoarthritis>.
Tortland, Paul, Albert Kozar, Chris Matan, Lori Carlson and Sarah Curtis. "Regenerative Injection Therapy (Prolotherapy) ." Cproloc. Web. <http://www.cproloc.ca/pdf/RegenerativeInjectionTherapies.pdf>.
"What Is Arthritis?." Arthritis Foundation | Symptoms Treatments | Prevention Tips | Pain Relief Advice. Web. <http://www.arthritis.org/about-arthritis/understanding-arthritis/what-is-arthritis.php>.
"What is arthritis?." Arthritis SA – Homepage. Arthritis Australia, Web. <http://www.arthritissa.org.au/downloads/2015-07-02_192711_What-is-arthritis.pdf>.
Wheaton, Mark, MD and Nichole, MD Jensen. "The Ligament Injury-Osteoarthritis Connection: The Role of Prolotherapy in Ligament Repair and the Prevention of Osteoarthritis." Journal of Prolotherapy. 3.4 (2011): Web.<http://www.prolotherapy.com/WheatonProlotherapyPreventionofOsteoarthritis2011.pdf>.